St Bartholomew  2023-24
Sundays:
2 Sundays of the month will be Student Classes 10:15-11:30am
1 Sunday of the month will be Family Formation 10:30-11:30am
(Family Formation:  the whole family will sit together in the Family Center for a Community Activity.
This is very important to attend as we are required by the diocese to have a certain number of hours of class time. It will be a great opportunity to grow in our faith together with your family! Family Formation will typically include ice breaker games, something crafty, and something prayerful.
This will typically be on the 2nd Sunday of each month and our class will start about 10:30.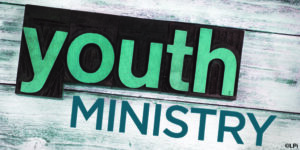 High School Youth Ministry
Lead by Erin Duba  youth@allsaintsfremont.org
google ministry number 231-335-7201
Remind app: Enter this number 81010 text this message: @erindu
Instagram: newaygo_catholic
Youth Ministry Calendar
RESOURCES
Sunday Mass Readings
Online Resources
"FORMED"  is Catholic Streaming content that is free for our parishioners.
Formed has sacramental prep classes, as well as family movies and devotionals.
To sign up for "FORMED" go to formed.org
Click "sign up"
Click "I belong to a parish or organization"
Type in "St Bartholomew, Newaygo, Mi
Put your name and email and you are set to watch content.
Watch/Listen to content on your phone using the FORMED APP
Media Release Forms:
Media-Promotions Release Form 
Media-Promotions Release Form_SPANISH
Medical Release Forms:
Medical Release Form – En
Medical Release Form – Sp