Newaygo County Catholic Youth Ministry IS HAPPENING
We're still meeting. Virtually! Email Erin at youth@allsaintsfremont.org for Zoom meeting link. 
Wednesday Nights 7pm on Zoom– Different teens are taking turns leading the night in discussion and social time.  Every other Wednesday Erin will lead a Bible study, actually a WHOLE Bible Study where we are going through 12 segments of scripture so we can understand the entire Salvation story and how it applies to our lives. AFTER THAT, we will be studying Revelation.
Sunday Nights – 8pm ProjectYM (National Youth Ministry Meeting  &  Newaygo Zoom Call)Our parish is signed up to participate – all teens have to do is to log on a few minutes before 8pm to PROJECTYM.COM/WATCH
AND Log onto Our Zoom Call at the same time- so that we can have an ongoing discussion in the chat portion during the presentation and music- and then discussion among ourselves after.
If you can't figure out how to do both at the same time- just join the zoom meeting after!
–> Follow our Youth Ministry on Instagram at newaygo_catholic
You are all in my prayers, Erin Duba
Call my google ministry number if you are having technical difficulties 231-335-7201
Our Teens started their own Podcast, Listen to them share their personal experiences, inspired thoughts and learned lessons!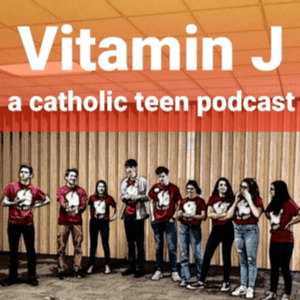 Formed:
What to Watch on Formed (Catholic Streaming Content)
Devotionals

 including Rosary, Divine Mercy Chaplet, Way of the Cross

 

 
To sign up for "Formed" go to formed.org
Click "sign up"
Click "I belong to a parish or organization"
Type in "St Bartholomew, Newaygo, Mi
Put your name and email and you are set to watch content.
Or download the Formed app at your app store.